Voice Actor for Ryo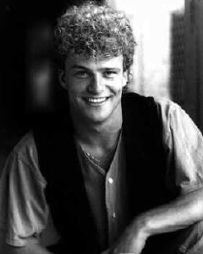 Matt Hill is the voice actor for Ryo in the English version. Man!, I love his voice. It fitted Ryo so well! Sorry, but I don't know any info about him! But here are some more pictures of him that I found online!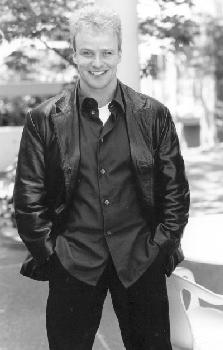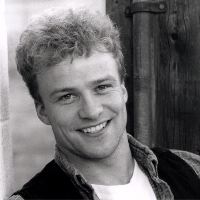 Anime
Character(s)
Episode(s)
"Captain N: The Game Master"
Kevin Keene (Captain N),Narrator
N/A
"Fatal Fury: The Motion Picture"
Laocorn
N/A
"G.I. Joe Extreme"
Metal Head
N/A
"Mummies Alive!"
additional voices
N/A
"Ninja Turtles: The Next Mutation"
Raphael
N/A
"Teenage Mutant Ninja Turtles III"
Raphael
N/A
"War Planets"
Prince Pyros
N/A
"Cardcaptors"
Keroberos
N/A
"Ed,Edd n'Eddy"
Ed
N/A
"X-Men:Evolution"
Alex Summers
N/A
"Generation O!"
Buzz
N/A
"Please Save My Earth"
Mikuro Yakushimaru
N/A
Ryo's Jappenese Voice Actor!
Ryo's Sieyuu(Jappenese name for voice actor)is Kusao Takeshi. Here's some info on him: Kusao Takeshiwas born on November 20th in Saitama. His blood type is B. He is 165 cm tall and weighs 58 kg. His three sizes are 88-76-87. His shoe size is 25.5 cm. He works for Aoni Production. Personally, I don't know how good his voice acting is. I have never seen the Jappanese Ronin Warriors.

Key: Name of anime/character played
| | |
| --- | --- |
| Akira | Kai |
| Ashita he Free Kick | Godai Shun |
| Babel II {OAV} | Babel II/Kouichi |
| Be-Boy | Kudoh Akihiko |
| Captain Tsubasa | Dias |
| Casshan | Casshan |
| Cyguard [Cybernetics Guardian] | John Stalker |
| Dragonball Z | Trunks |
| Exkaizer | Green Laker |
| FIGHT! | Hikura Yonosuke |
| Getter Robo GO | Gou |
| Gundam F-91 | Drell Rona |
| Gundam F-91 | Dorel Ronah |
| Guyver (1989) | Fukamachi Sho |
| Hayou no Tsurugi | Ranka |
| Hissatsuman | Hissatsuman |
| Hoshikuzu Paradise | Hiroshi |
| Ironman 28FX | Natsuki Saburou |
| Junk Boy [debut] | Yamazaki Ryouhei |
| Kareshi Kanojo no Jijou | Miyazawa Hiroyuki |
| Kindaichi Shounen no Jikenbo {episode 64-67} | Kawashima |
| Lamune & 40 | Lamuness I |
| Lamune & 40 | Lamune/LamunessII |
| Lamune & 40 Fire | Lamuness I |
| Lamune & 40 Fire | Lamune/LamunessII/Aka-kaze |
| Lamune & 40 Fire | Lamunade/Lamuness III |
| Lamune & 40 Fresh | Lamuness IV |
| Legend of Galactic Heroes | Hazuki |
| Legend of Momotarou | Urashima Tarou |
| Macross II | /* Character? */ |
| Megazone 23 {part III} | Takanaka Eiji |
| Onikirimaru | boy with sword |
| Record of Lodoss War | Parn |
| RPG Warrior Hepoy | Lyute |
| Saint Seiya | Wolf Nachi |
| Samurai Troopers | Sanada Ryo |
| Senkaiden Houshin Engi | Suupuushan |
| Shadow Skill | Darkness |
| Shoujo Kakumei Utena | Saionji Kyouichi |
| Slam Dunk | Sakuragi Hanamichi |
| Super Bikkuriman | Pheonix |
| Transformers: Choujin Master Force | Clouder/Double Clouder |
| Video Girl Ai | Moteuchi Youta |
| Ys | Adol Christin |